Quick coupler for WA475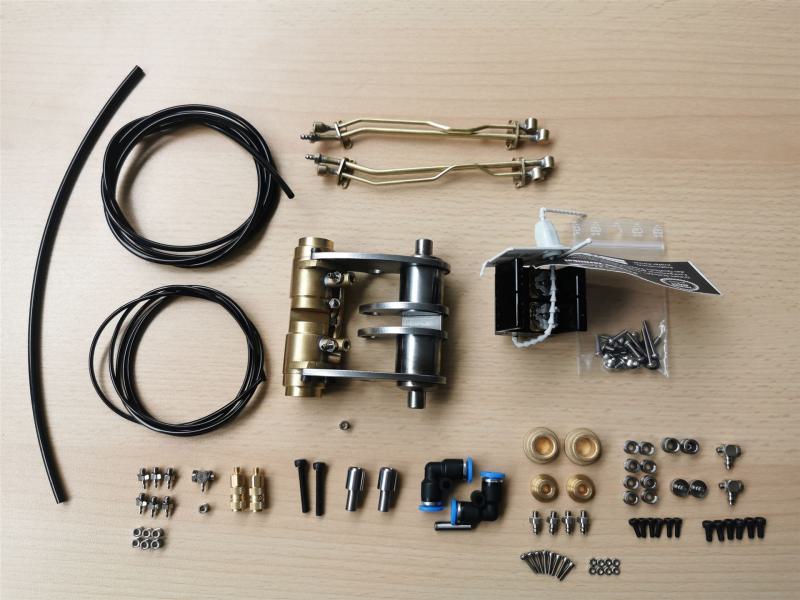 Quick coupler hydraulic with integrated auxiliary connection
incl. 2 valve block
1.065,35 €
Incl. 19 % VAT plus shipping
delivery in 3-6 week
Quick coupler hydraulic WA475 as a kit for retrofitting.
A special extension of the Fumotec WA475 is the hydraulic quickcoupler. With this system, we have developed a unique connection between the mast and the bucket. This allows you to retrofit the changer to the wheel loader at any time and without great effort, and to increase the fun of playing.
Important: The series bucket can still be used when retrofitting the coupler without reworking! The kinematics and thus the forces remain unchanged after the system has been installed, as the pivot point on the mast remains unchanged.
The kit consists of the coupler with integrated hydraulic add-on connection incl. quick couplings. Also included is the fixed piping for the mast and the additional 2-compartment valve block. The required connection option of the valve block is already available with every Fumotec WA475.